Kanazawa Hachitabi
"

Kasaichi

"

Located within walking distance of Kanazawa Station, this accommodation can be used by large groups of families and groups. It's a duplex house, so even if you are with two or more families, you'll be able to secure your privacy.
Capacity: 2 – 10 Guests
Booking widget b24_widget_63860f943eda7
You can relax in the spacious dining room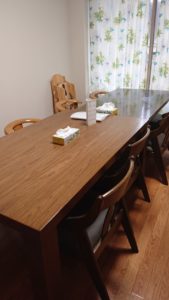 Spacious dining room on the second floor.
This dining room is fully equipped with a kitchen. You can enjoy meals together as large families or groups.
Three private rooms at your disposal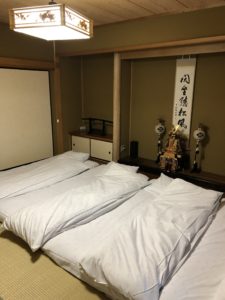 The first floor is a large Japanese-style room. Futon can be laid out for up to six people to sleep on.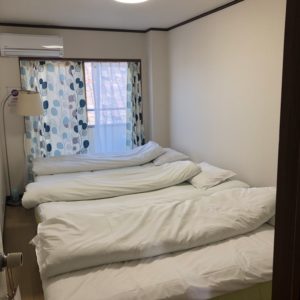 The western-style room on the third floor has three beds. If you're a bed person instead of a futon, this is the right bedroom for you!
Address
Sunheights Imai 1F, Kasaichi-machi 2-12, Kanazawa, Ishikawa 920-0851
Accsess
10 min by walk from Kanazawa Sta.
Amenities
Tooth brush / Towel / Face towel / Shampoo / Rinse / Body soap
Facilies
Air‐conditioner
Dryer
Washing machine
Kitchenware and dishes
Fridge
Kettle
Microwave
Gas stove
Steam Iron
Notes
・Free parking
・Please respect our neighbors and keep noise levels to a minimum, especially after dark.